Little Bot Zoo
Season 2, Episode 12a
[[

|250px]]
Air date
November 23, 1999 (Tuesday)
Written by
Laura Kosterski
Storyboard by
David Thrasher
Episode guide
Previous
Jingle Jangle Day's Eve
Next
Zowie Soupy Hero
Information in preparation.
"Little Bot Zoo" is a first-third episode of Season 2.
The premiere of this episode took place on Wednesday 23 November 1999.
Synopsis
Edit
Mr. Polie has to watch Zowie and Binky and tries to get them to nap, but they are interested in acting like zoo animals.
Characters
Edit
In the episode had not played Olie Polie.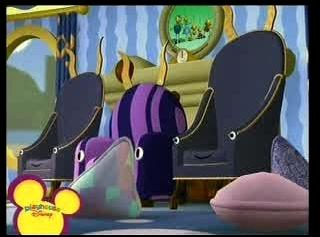 Ad blocker interference detected!
Wikia is a free-to-use site that makes money from advertising. We have a modified experience for viewers using ad blockers

Wikia is not accessible if you've made further modifications. Remove the custom ad blocker rule(s) and the page will load as expected.