Roundbeard's Ghost
Season 5, Episode 7b
[[

|250px]]
Air date
February 14, 2002 (Thursday)
Written by
Erika Strobel
Storyboard by
Christophe Villez
Episode guide
Previous
Dare Ya
Next
Screwy Day
Information in preparation.
Roundbeard's Ghost is a 2 part 57 episode of Rolie Polie Olie.
The premiere of this episode took place on Thursday, February 14, 2002.
Olie is looking for Round Beard's ghost.
Characters
Edit
- Pappy
- Gizmo
- Spot
- Pirate
- Fishes
- Cuckoo
- The Cow
- Stary
Gizmo was able to hang.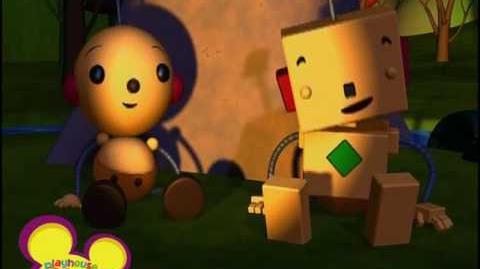 Ad blocker interference detected!
Wikia is a free-to-use site that makes money from advertising. We have a modified experience for viewers using ad blockers

Wikia is not accessible if you've made further modifications. Remove the custom ad blocker rule(s) and the page will load as expected.