The Baby Bot Chase
[[

|250px]]
'

Air date

June 3, 2003 (Tuesday)
The Baby Bot Chase is the second Rolie Polie Olie movie released in 2003 and the sequel to the 2002 film The Great Defender of Fun.
This is the only film where Len Carlson didn't voice Pappy due to him being absent.
This is the series finale for the show.
This film takes place during Season 6.
The movie was later made as a online game called Coochie and Coo and the Forever Family over on the former Playhouse Disney website.
This is also Coochie and Coo's debut episode.
This is also the first time Gloominus Maximus is voiced by Paul Haddad since James Woods retired from voicing him after his role has ended from his only role in The Great Defender of Fun.
This is the only film where Pappy is absent.
This is the 2nd film appearance of Space Boy and Space Dog since their other appearance in the Great Defender of Fun.
Tedde Moore joins the voice cast as Olie's great aunt Polie-Anna.
This is the last appearance of the Jolly twins in the show.
This is the first film where the theme song was slowed down at the end and the beginning.
This is the first film to not feature the theme song performed all in vocals in the opening credits.
This is the first film to feature different singers singing the theme at the end in a cover version only in The Great Defender of Fun, kids do the singing.
This film also marks the 2nd and last appearence of Willie and Wollie Jollie.
This is the 2nd episode that Gloomius Maximus appeared in. He returned in Give It Back Gloomius (his first episode appearance).
This is also Klindly Lady's first appearance alongside Coochie and Coo. She returned in the Season 6 three-part finale.
This is the first film Billy is voiced by Kristopher Clarke since he took over from Joshua Tucci.
This also marks the 2nd time Precious is absent.
This is the only film that has no villians since Gloomius Maximus turned nice along with his henchmen The Baddies.
This film marks the last time where Willy and Wolly Jollie made an appearance.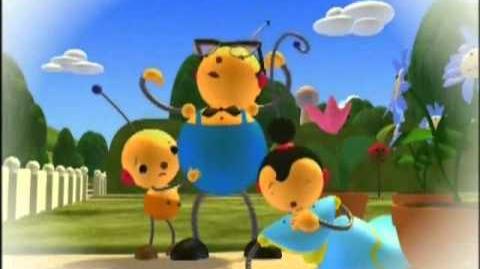 Ad blocker interference detected!
Wikia is a free-to-use site that makes money from advertising. We have a modified experience for viewers using ad blockers

Wikia is not accessible if you've made further modifications. Remove the custom ad blocker rule(s) and the page will load as expected.